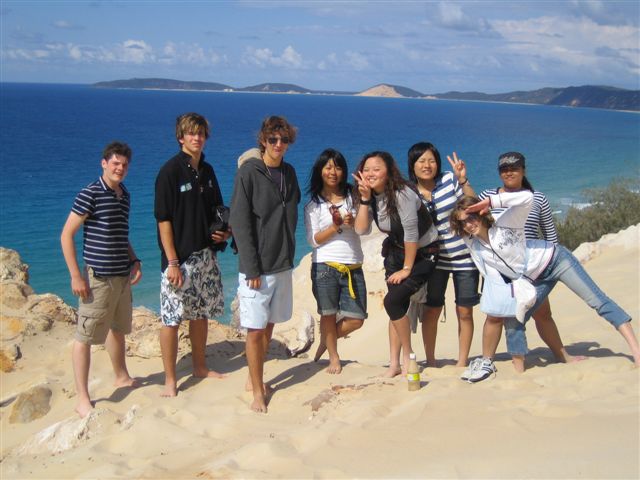 Rainbow Beach, Queensland, Australia
About ESL Lessons 4u
Welcome to esllessons4u. Our purpose is to teach "live" online English lessons to help students reach their potential.
My name is Flip Simon and I'm an English teacher with 40 years teaching experience with the Queensland Education Department in Australia. I have taught English as a second language since 2000 and am a registered teacher with a BA Degree and a TESOL Certificate.
I live in Australia but have an American accent having grown up in California. Adults and children of all ages are welcome. These online classes are a great way to learn English.
The teacher and students will be able to see and hear each other from the convenience of their own home. This will save the students time and money since they will not need to travel to and from an English lesson. Each class will usually consist of one teacher and one student. Students from any country are welcome to join our English online classes.
Zoom, Edmodo and Bloom's Taxonomy Create the Flipped Classroom
Over the years, the vast development of technologies has seen an incremental rise in new e-learning practices across all levels of the education spectrum.
The flipped classroom is just one of the e-learning models which have made its way into classrooms around the world. This model sets out to reverse the role of teaching with homework, whereby students would typically digest new lower level educational content outside their classroom using teacher directed work utilizing Edmodo (free software). Teachers would then use their classroom sessions to allow students to apply the information learned, through a series of practical assignments reaching a higher level.
The flipped classroom, also known as flipped learning, is a form of blended learning combining technology with face to face or Zoom contact.